Location & Contact
Get in touch with the team
Lorem ipsum dolor sit amet, consectetur adipiscing elit. Integer ut quam ultricies, congue orci dignissim, ullamcorper tellus.
Pellentesque vel malesuada elit. Aliquam in lectus rutrum, imperdiet massa et, finibus justo
How to get to the hotel

Vivamus euismod, quam ac consectetur efficitur, odio lectus gravida tellus, vel pretium sapien dolor sit amet leo. Donec ex lorem, porttitor et augue at, viverra congue elit.
Marcory, Abidjan, Côte d'Ivoire
Azalai Hotel Cotonou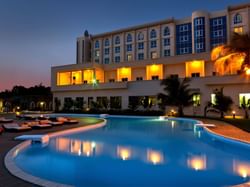 An idyllic place in the heart of the capital, bordering the Atlantic fleet, and a few steps from the famous Place named Etoile rouge, Azalaï Hotel Cotonou is revealed through an eminent building, enjoying 120 rooms including, 12 suites with a sensational view of the sea.