Loyalty Program
Azalaï Hotels Group loyalty benefits and rewards
Created by the Azalaï Group, the Nomad loyalty Program is entirely designed to reward you. To learn more about this program and its advantages, click here
Wherever you stay in the hotel chain (Azalaï Hotels, Grand Hôtel Bamako, Dunia Hotels) subscribe here and take advantage of lot of benefits.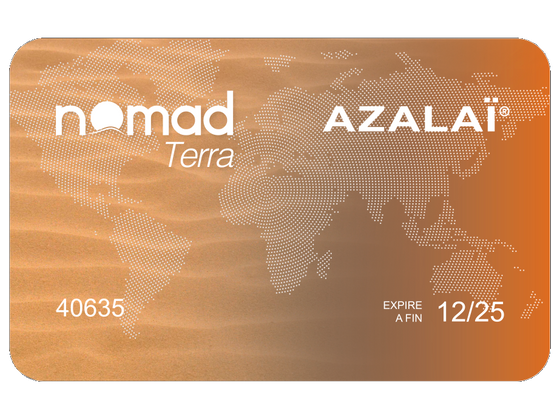 TERRA
With the Nomad Terra card you can automatically collect points and enjoy benefits at each Hotel of the chain.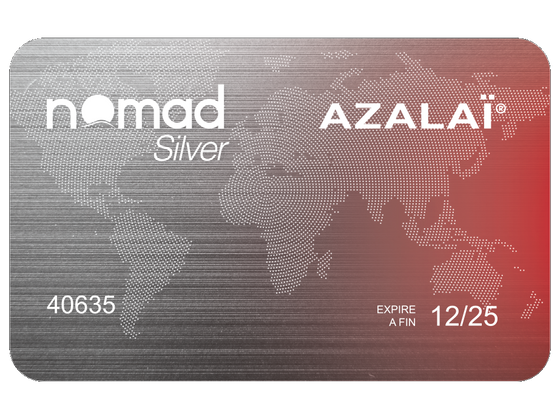 SILVER
The Nomad Silver card allows you to take advantage of discount on daily rate at each hotel of the group. Earn points on each overnight stay and give you a dream stay!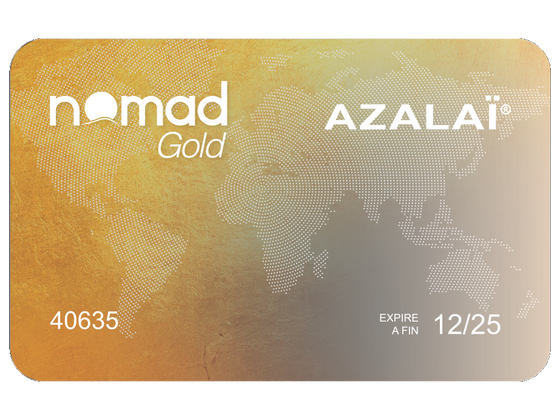 GOLD
Nomad Gold card offers privileged moments in an exceptional setting.Take advantage of discounts and even more.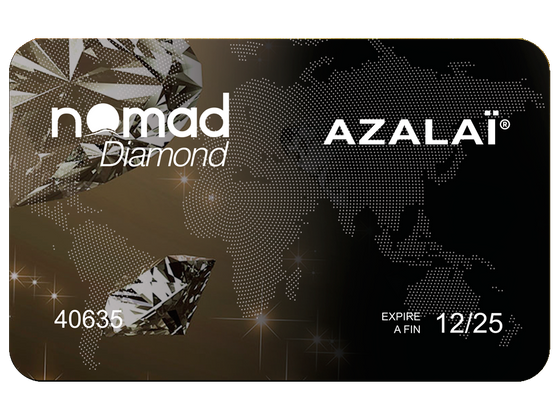 DIAMOND
Earn exeptionnal points and discounts on the daily rate and so much more!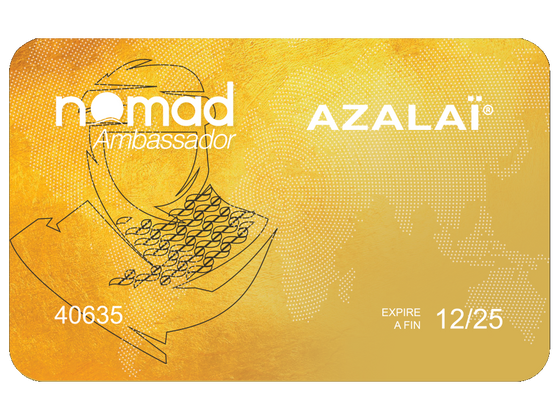 AMBASSADOR
You're on the top of the loyalty! Here, you are entitled to all the advantages linked to the program! Discount on your stays, on meals, you will b able to enrich your stay and much more!
Slideshow